For the love of totes: 5 reasons you need a tote bag in your life
Posted on 20 May 2019
21st-century fashion is an excellent blend of aesthetics and functionality. It is not the littlest bit surprising that the tote bag has made it all the way from the 19th century bang into the middle of 2019 high-street fashion. Totes have graduated from the ubiquitous cotton and plain canvas to leather, PU, rexine and scores of other materials. Most importantly, they are not the Plain Janes of handbags anymore. They come in camo prints, animal prints, plain leather, snakeskin and crocodile leather textures, patch-and-match patterns and any other design, finish and color that you can imagine!
Have you seen the new tote? It is no longer the huge bag people stuff their beach gear into. It is also the medium-sized, sleek bag that holds one's laptop and a diary, it is the small bag that holds makeup and water bottles. Larger totes will never go out of fashion, they are like the LBD of bags, but modern women are looking for different sizes, shapes, and designs in totes to keep their electronics and personal belongings more organized than before.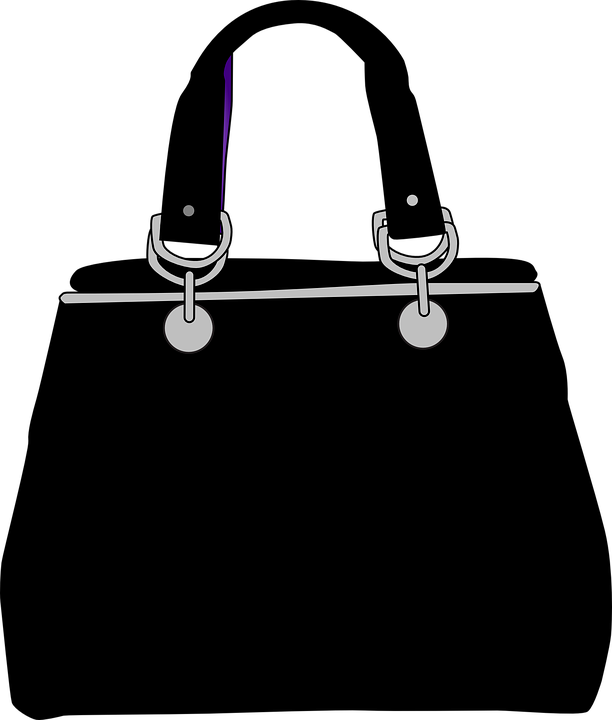 Why do we love tote bag?
In short, the modern tote is the answer to all storage and carrying problem for the homemaker mom, office-going woman, college-going young adult, and school-going smart girl. If you know where to look, there is a tote for every age!
One bag for every place
We know what you are going to say – designer totes are definitely not cheap. However, they are the best investment for every girl and woman. Whether you are lugging books and a laptop to class or office, you need to do it in style. You need a bag that has the capacity to hold everything and yet retain shape. Totes offer exactly that and quite a bit more.
Totes are not just fashionable. They are super functional. You can choose between canvas and leather to sport your personal style. Moreover, whether you love dresses or pantsuits, totes will always complement your get-up. You do not need one tote for every occasion. One tote bag will be enough for every season! Whether you are heading to work, the gym, a beach holiday or school, the tote will be your faithful friend. All you need to do is find the right designer and material that will keep you company for the years to come.
      2. Bags that stand the test of time
Tote bags are not just durable; they are the immortals of the bag world. They can withstand constant use for years. Depending on how you care for them or how much you expose the material to moisture and heat, the perfect designer leather tote can become your smartest fashion investment. No one would blame you if you decide to sell your designer tote online for 80% of its price in three or four years, and use the money to buy another masterpiece.
Fashion is not transient anymore and, thankfully, totes refuse to go out of style. Therefore, if you decide to use a rather old tote for picking up groceries or holding your child's diapers, no fashion police can dare audit you. Since the initial makers and the current brand labels have never designated specific purposes for these totes, you can confidently use them and reuse them for any purpose.
     3. Their sheer diversity is their best feature
Do you remember the early years of totes? They were typically of a neutral color with leather or dark colored trims. Thankfully, that's not the story anymore. Now you can buy them in a rainbow of colors and a mélange of different materials.
The Aimee Leather Tote from Tocco Toscano is the key to subtle dressing up on a weekday. The light pastels to classic nudes on leather have the power to add elegance to any outfit you choose on a rather tiresome Thursday. Totes are no longer messy inside and puffed outside. These leather totes have the integrity to hold their original shape. Additionally, they come with secure pockets for your purse, keys and mobile phones. 
Cowhide is one of the most popular materials for tote bags since natural leather withstands daily wear and tear marvelously well. Even with the repeated opening and closing of the top clip closure, your bag can keep you company through your intern years and see you when you sit on the CEO's chair.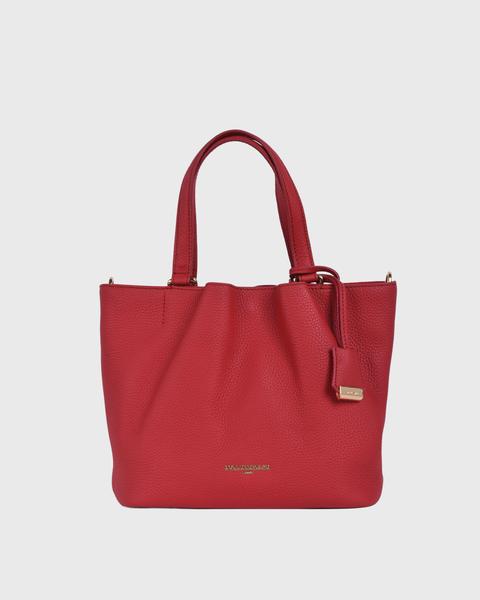 4. Evolution of the design
Do not let anyone convince you that tones are passé! Totes can never be old. From the fashion savvy toddlers to the coolest grandmas, everyone can sport a tote! Check out the various tote series from Tocco Toscano and you'll find an evergreen style for every need.
Totes can be firm and square like the new Bailey Square tote. Or, they can be understated and practical like the Aimee Nylon Tote. The nylon totes make it possible for people to hit the beach or the park fully equipped with their sunscreen, beach towel, water bottle, notebook, phone, power bank and a paraphernalia of outdoor gear. The design evolution of the tote holding the hands of design houses like Tocco Toscano has led to the addition of internal zippered pockets, dual flat straps, front slip pockets for phones and chargers, hidden closure options and back pockets for keeping keys and money! Many totes come with bag-in-bag designs that enable the user to attach a smaller pouch to the larger tote for daily convenience.
The tote bag does not have to lack fasteners as was the norm a couple of decades ago! It is no longer the "ice bag" you carry to the beach. You often "tote" your laptop, purse, house keys, driving license and other necessary knick knacks in it day after day. That can ensure that most totes come with magnetic fastening options and zipper closures to protect your belongings.
      5. It keeps you environmentally friendly
The tote bags we are talking about use excellent quality natural leather. Their stitching is exquisite and perfect. Evidently, they stick around for years, if not decades. While you might be wondering if that is at all true, you can check out second-hand designer bag seller sites that sell three to four years old bags in "unused" condition for at least 80% of their prices. These listings are living proof that designer leather totes have a long lifespan irrespective of what you decide to carry in them. When you invest in bags that are long-lived, the less likely you are to buy multiple new bags per year.
Since the designer bags serve the owners for decades, you don't have to feel as guilty as someone who buys ten cheaper and low-quality leather bags in a year. Your carbon footprint will be much smaller in comparison because you choose brands that ensure their products have a long life. Designer leather totes and their nylon siblings keep you fashionable and environmentally friendly. We simply do not see any reason why you should stop yourself from splurging on your dream tote.
What bag do you use?
Do you already own a tote? Or, it is a handbag that you believe is a tote? Well, it is time to find out.
Check the straps. If your bag has one strap, it is a shoulder bag or handbag. If it has two flat straps on either side, it is a tote.
Open it wide. Does the top opening of the bag expand smoothly giving you a quick glimpse at the content? Is the opening tight and does it restrict your access? A tote opens wider than a shoulder bag and makes it easy for the user to access its contents.
Does your bag have myriads of small and large zippered compartments? Then, it is a shoulder bag. A tote is typically roomier than a handbag, but it has fewer pockets and zippers.
Modern technology has endowed us with uncountable materials that look and feel like real leather. Telling a shoulder bag apart from a tote by judging the material is almost impossible. Contemporary totes do not come only in canvas and cotton anymore. They are just as versatile as shoulder bags in terms of material and design.
Not all tote bags are waterproof. While buying the bag, you should check the label or talk to the salesperson to find out more about the daily care and maintenance of the material. Most designer handbags and totes come with a limited warranty. The patrons of design houses do not just spend the money on the new designs, but also for the exceptional customer service these brands offer. From finding out all about the source of the material to learning about their daily care; their customer services will help you through every step of your tote-journey. It is easy to see why the modern woman believes their designer bags to be part of their investments, and not just a bunch of glittery closet essentials.