Leather Bag Singapore: How to Choose the Best Leather Bags
Posted on 09 April 2019
Buying leather bags can be a challenging task. There are different types of leather and also synthetic leather.
Manufactures and leather bag Singapore shop owners are finding new ways to sell synthetic leather disguised as genuine.
Fortunately, there are a few simple tips on how to buy genuine leather bags. Check out the article below to know more about leather and the best leather bags of 2019.
Leather Bags
Leather is commonly used for luxury bags and other designer labels. It is because it can easily be cut, shaped, and designed in many ways. Furthermore, its durability has been tested by time.

There is no question that leather is one of the most favorite materials by many fashion aficionados.
Types of Leather for Bags
There are many different types of leather currently being used, from the highest quality to the lowest grade.
Below is a list of the types of leather fit for bags.
Full-grain Leather
Full-grain leather is at the top of the chain for quality and refers to leather that wasn't sanded or buffed out to remove imperfections or marks.
Full-grain leather that is most natural and popular are featured in the highest quality of bags.
Top-grain Leather
Top-grain leather is a split layer with the imperfections taken away. This makes it thinner and easier to work with. It is second for quality.
High-end products, like handbags, commonly use top-grain leather. The surface is sanded and finished giving it a smooth look and feel.
Most of the breathability is taken away during the finish, but it also prevents stains that would sink into full-grain leather.
Suede Leather
Suede has a napped surface and is found in the underside of the skin. It has a top grain rawhide that is removed to leave behind the drop split. It is formed from split leather.
It can be further divided or sanded to reach the appropriate thickness. Suede has a signature textured feel. Goat, lamb, calf or deerskin are used instead since cow leather has a rough feel.
It's less durable since it's thinner. It absorbs liquid easily because of its porous surface. Nubuck is top grain and is lightly sanded on the outside. It is a more durable cattle hide leather. It has a short nap that gives it the velvety feel.
Genuine or Corrected Grain Leather
Artificial grain is added to the surface of genuine or 'corrected' grain leather. It is not high-quality leather.
It's a leather-like pattern impressed into the surface. It is sprayed with a stain or dye to give it a fake grain for a more natural appearance.
Corrected grain leather doesn't last as long or looks as nice as the better quality grain of the leather.
Bonded Leather
Bonded leather is the lowest grade and is made up of leftover scrap pieces of leather that are shredded to a near pulp.
The shreds are bonded together on top of a fiber sheet using polyurethane or latex. Only the manufacturer would know the level of organic leather versus chemical.
Italian Leather
Italian leather is known as the very best for its craftsmanship. Care goes into manufacturing, and only the best quality hides are used.
Italian leather is not mass produced in the Asian market like other leather. Natural vegetable and plant extracts that turn hide into leather are used by Italian leather designers.
Identifying Genuine Leather
Check the Label
Information about the type of leather they have used to make the merchandise is proudly given to you by most high-end leather product manufacturers.

Leather furniture or accessories without any tags are recommended to avoid. It's an evident red light that the manufacturer is trying to conceal the authenticity of leather.
Feel the Texture
Authentic leather will have a varying or uneven texture since it comes from animal hide. The product may be faux leather if the surface grain feels extra smooth.
Look for Imperfections
Authentic leather has minor imperfections. It exhibits an inconsistent surface pattern. In other words, an indication of genuine leather are scratches, creases, and wrinkles.
Feel the Warmth
Authentic leather equals a cozy and warm feeling to the touch. On the other hand, Faux leather feels cold and lifeless.
Check the Elasticity
Authentic leather changes color when stretched and has better elasticity just like any animal skin.
Natural leather will wrinkle under pressure if you press your finger firmly against it. However, it will quickly regain its original shape.
Smell the Product
A distinct leathery smell is evident in real leather. On the other hand, synthetic leather material smells like plastic.
Look for Rough Edges
As genuine leather is made of several layers, the edges often fray over time. Faux leather products, however, have smooth edges.
Test Absorbing Ability
Natural leather readily absorbs moisture, unlike its synthetic counterparts. Try to splash a drop of water on your leather merchandise and see if it soaks up the water in seconds. If it's heavily absorbent, it's most likely authentic.
Do the Fire Test
Burn the designated area using a matchstick. Faux leather smells of burning plastic, while authentic leather will slightly char and produce a distinct smell of burnt hair.
Mind the Cost
Authentic leather will always be expensive, irrespective of how hard you bargain. There are no cheap deals when it comes to leather shopping.
Keep the Types of Leather in Mind
The more you know about leather, the better. So, try to understand as much you can about the different types of leather to help you when you purchase leather items.
Hottest Leather Bags of 2019
Hepburn Bold Chain Satchel
Inspired by the iconic persona of Audrey Hepburn, the Hepburn collection features a beautiful frame for a graceful appearance, marked by a fashion-forward accent.
Its luxurious quilted leather body comes with an avant-garde walnut crystal acrylic chain for an edgy look. This satchel is another beautiful take on the current trend of shrinking bags that are taking the runways by storm.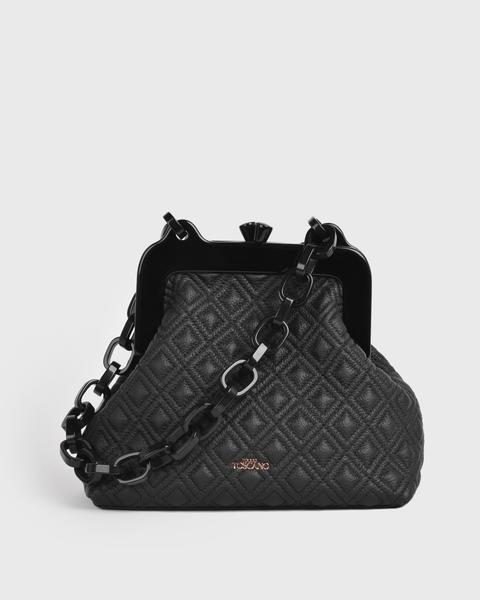 Features and Design
GENERAL
Stock code: TTK518FT0004-0608/SS
Colour: Brown / Black
Material: Quilted textured cowhide
Hardware: Walnut crystal acrylic

EXTERIOR
Top hidden magnetic snap closure
Single acrylic chain strap

INTERIOR
1 Zip pocket
1 Card compartment

DIMENSIONS
L22 H21 W10 cm
Good For
Women who love the classics with a twist.
Aimee Leather Tote
It is a gorgeous classic silhouette crafted in genuine soft pebble grain cowhide. This roomy Tote bag can be paired with almost any work or casual outfit and is available in 7 colors to pair.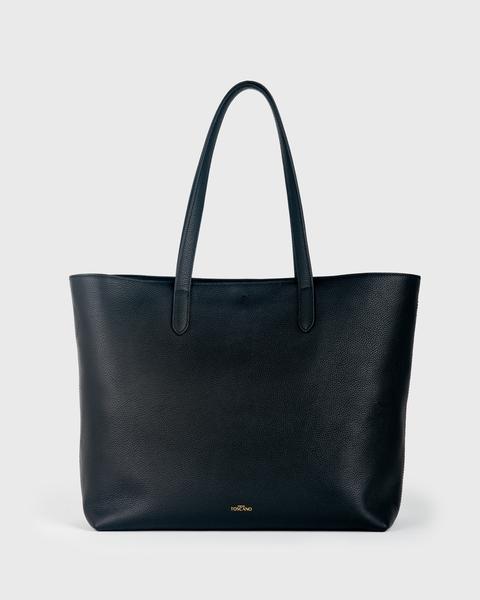 Features and Design
GENERAL
Stock code: TSK516TO0001-0008/LS
Colour: Black
Material: Cowhide
Hardware: Gold

EXTERIOR
Open top with clip closure
Dual flat handles

INTERIOR
1 Zip pocket
2 Slip pockets
2 Tabs with snap closure
1 D-ring

DIMENSIONS
L36 H32 W15 cm
Good For
Women who love the classics.
Julia Cadre Top Handle
This deceptively spacious yet functional top handle features 2 SIM/SD card holders and 2 Mobile phone / portable charger pockets with cord organizer and detachable key ring. 

We provide you with an additional long strap to give you the option of crossbody carry. Perfect for work settings.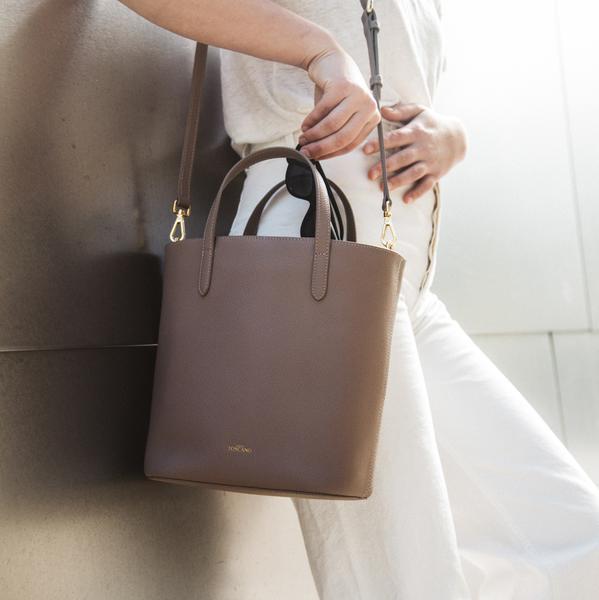 Features and Design
GENERAL
Stock code: TSK502DT0002-0054/LS
Colour: Dark pink
Material: Cowhide
Hardware: Gold

EXTERIOR
Top zip closure
Dual flat handles
Back zip pocket

INTERIOR
1 Top zip compartment
1 Zip compartment
2 Mobile phone / portable charger pockets with cord organizer and detachable key ring
1 Transparent card slot
2 SIM/SD card holders

ADDITIONAL ACCESSORIES
Leather bag charm
Adjustable/detachable flat long leather strap

DIMENSIONS
L32 H22 W12 cm
Good For
Women who love being organized
Cherimoya Wave Hobo
This unique and versatile silhouette is crafted from pebble-grain embossed cowhide. We provide you with an additional long strap to give you the option of crossbody carry.

Moreover, with the natural transition from office friendly fashion to street chic, this hobo will go great with almost any outfits.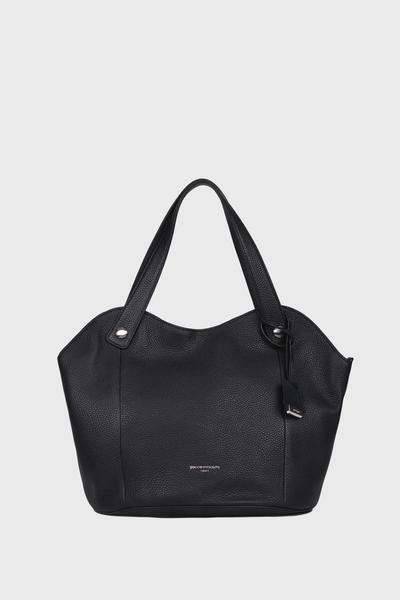 Features and Design
GENERAL
Stock code: TTK458HB0011-0003/LS
Colour: Blue
Material: Pebble-grain embossed cowhide
Hardware: Silver

EXTERIOR
Dual magnetic snap closure
Double flat handles
Detachable flat leather strap

INTERIOR
Pouch w/ top zip closure
2 Mobile phone pockets
1 Zip pocket
Key holder (Clip)

ADDITIONAL ACCESSORIES
Adjustable/detachable long leather strap
Leather bag charm

DIMENSIONS
5 H27 W22 cm
Good For
Women who deserve to stand out.
Rosé Square Tote
True to the principle of diversity behind the Rosé Collection, this two-tone handbag is flexible in terms of color options and its interior is equipped with a multitude of organizational features.

With so much functionality within a single bag, the Rosé handbag represents chicness at its finest. Perfect for everyday carry on any occasion.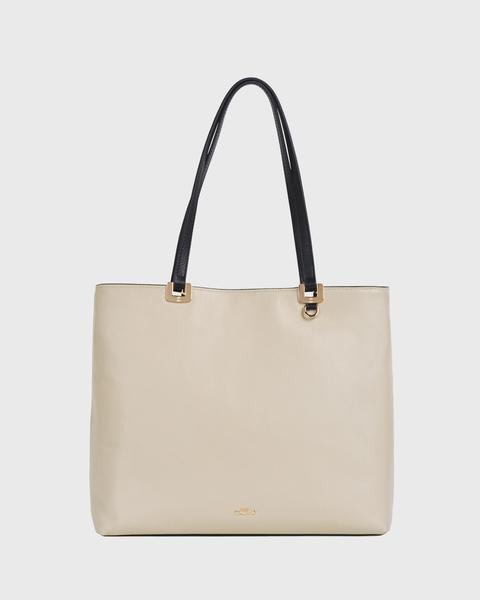 Features and Design
GENERAL
Stock code: TTK513TO0016-0054/LS
Colour: Pink and Burgundy
Material: Cowhide
Hardware: Gold

EXTERIOR
Hidden magnetic snap closure
Dual flat strap
2 D-rings

INTERIOR
2 Zip pockets
1 Slip pocket
1 Tab organizer
3 D-rings
1 Bottle compartment
1 Umbrella compartment

DIMENSIONS
L28 H30 W12 cm
Good For
Takeaway
Leather is a costly material. However, the quality and luxury it gives cannot be satisfied by other materials. Unfortunately, there are a lot of materials that are meant to replicate leather for lesser quality.
In choosing leather bags, it is a must that you know how to identify quality leather from the fakes. A small act of cautiousness would go a long way in purchasing leather.