What are the latest styles of leather bag Singapore your wardrobe needs?
Posted on 21 May 2019
Fashion Month has finally ended, and it is time to take a look at some of the most popular runway looks. Fashionistas are well aware that a glimpse of the Fall Line presents a pretty good idea of what is to come next season. For the fashion novices, this year's accessory showcase proved to be a little confusing given the incredible styles and designs.
A pro-fashionista knows not to judge fashion by the price tag. Sometimes, you can find the trendiest bags for a steal, while at other times, you will find retro clutches with an expensive price tag. The larger, bedazzled totes are no longer the "it" thing among teens and young adults. Interestingly, the adult population is borrowing a thing or two from the world of teen and tween fashion. The bag trends of 2019 point to an exceptionally wide range of shapes, sizes and materials that will rule the bag-verse in the coming months.
Functionality also emerged as another strong bag trend. It is time to bid farewell to the blingy large tote bags and welcome the bags that are more functional than ever. Some of the bag trends of 2019 have genuinely astounded and pleasantly surprised the fashion-savvy population of Singapore.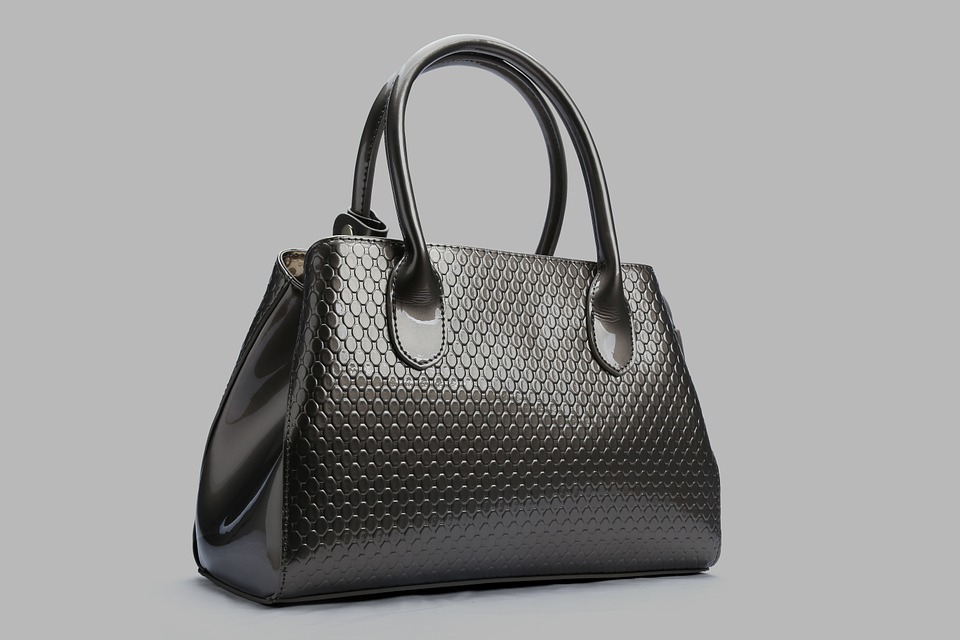 Some leather bags, Singapore, your wardrobe must have
Here's a brief look at the wardrobe must-haves for this year –
Leather backpacks
Backpacks have been trying hard to become the mainstream fashion for the last two years. However, a complete lack of bespoke design had made it extremely difficult for them to compete with the oversized tote and a tiny clutch. Today's backpacks have finally transcended from being the corporate employee's go-to bag to the culottes-dress shirt-wearing, dangler-brandishing woman's new favorite.
The latest backpack designs from 2019 have the space to carry everything including sunscreen, daily makeup essentials, tissues, a bottle of protein shake, sunglasses, and much more. From the classic look of the Ambriel Classic Backpack to the unique Ambriel Diamond Top Backpack design in brown, Tocco Toscano has quite a selection of backpack designs that speak to every millennial traveler, office-goer, party lover and bag aficionado out there!
     2. The small and cozy satchels
Have you always fancied the smallest of the small purses that were "oh so trendy" in the late 90s and early 2000s? Then this is the time to carry them off with confidence. The small, cozy and cuddly designs make them the trendiest and the cutest of all bag styles. They are perfect for the short evening trips to the mall or sudden plans for a night out with friends.
There is no shortage of styles, shapes and material choices for these small satchels. The bold chains with the quilted design on genuine cowhide leather make these satchels the go-to option for every collector and fashion-savvy woman in Singapore.
If you like stepping out in style, then these Hepburn Bold Chain Satchels in a mélange of hues are perfect for keeping you company. Just in case you want to add your personal touch to the design, you can attach a leather tassel or charm to your satchel. Go with a personalized monogram for the ultimate bespoke look.
     3. Huggers are the new clutches
Clutches are so 2018! It is time to break out your new huggers. These are bigger and better than the clutches. Let's be honest here – we have always wondered why the clutches don't have enough space for our makeup, mobile and charger.
The trending hugger bags of 2019 are typically metallic with medium length straps for switchable comfort. You can carry them as your regular sling bags when you have to juggle your morning latte and mobile phone on your way to work! While stepping into the party zone, give the shoulder strap a rest and nestle the metallic beauty between your upper arm and waist!
With a bold silver, golden or bronze hugger, you will never have to worry about accessorizing or dressing up for a party after work hours.
If you are not much of a bling-person, then there are simple, flat downplayed huggers by Tocco Toscano that you should definitely check out in Singapore. You will never have to choose between your moisturizer and perfume ever again while getting ready for a long day. You can throw all your essentials in and grab the Amber Flat Top Hugger to step out in style.
     4. The chill style of hobo bags
Some casual styles never die. We were always sure that the hobo bags are going to survive the spring cleanout of 2019 and we were right! The casual, large-sized and spacious bags offer everything a woman needs in her life.
Do you want to carry the classic you are reading, just in case you get 10 minutes at lunch? Do you want to take a home-made salad too? How about your makeup, Kleenex, allergy meds and deo? Well, Tocco Toscano designs their Bailey Square Soft Hobo bags out of soft cowhide leather precisely for this purpose. It is the best customizable leather bag Singapore fashion has to offer.
Think about it – is there any other style, shape or size of the bag that offers this level of comfort. Their soft edges make it next to impossible for your date to guess that you might have an entire day's worth snacks and makeup in there! In our opinion, hobo bags are the 21st century's best gift to humankind. 
     5. Nylon totes – the boxier, the better
The boxy nylon totes are every woman's best friend, who is heading to the beach or the gym. Are you wondering where to keep your large beach towel or your sarong once you hit the beach? Don't worry! These superb nylon totes will have your back.
Most importantly, the nylon totes are water resistant, and they are the traveling woman's best friend. The bag-in-bag design by Tocco Toscano is quite secure for storing money, cards, and house keys. Go for a leather leash for securing the pouch and other components of the bag securely to the D ring. The pebble grain cowhide with nylon trimming makes the Aimee Nylon Tote quite the eye-catcher at the office, beach parties, and casual day-outs. 
You can add a coin pouch and cable organizer to make your hold-it-all tote more manageable and organized!
     6. Strapping it on
There was a time when anything with more than one strap was over the top. However, in 2019, fashion folks cannot get enough of straps. One strap per bag is just not enough! While daily commuters in Singapore can see this as an added security measure, we see this as a step towards the evolution of the conventional satchels and belt bags.
These multi-strap fashion does not demand you throw away your perfectly good old classic bags. With the additional straps from Tocco Toscano, you can create your own style. Whether you want perfectly matching straps that elevate the Aimee Wristlet Clutch and the Rose Classic Top Zip clutch bags or you want a pair of contrasting straps to accentuate your old satchel, the trendy leather straps can make it happen.
We have rarely stopped complaining about how inconvenient it was to carry wrist clutches. So, transforming them into multi-strap wonders should only make carrying them everywhere much more comfortable than before. Furthermore, you can use crossbody straps to attach your clutch closer to your body and take the rest of the stuff in your fashionable tote. Use the clutch to keep your phone, keys, and change. You will never miss another call because your phone was hiding in the abyss you call your tote.
     7. Everything in brighter colors!
No matter how expensive or customized your bag is, no one cares unless it stands out. 2019 is all about outrageous colors and textures. Billie Eilish has ushered in the fashion year quite well with her blue faux fur yeti pants and neon jackets!
It is time for us to follow suit. 2019 is going to be an eventful year for high fashion and popular fashion. We remember the time distinctly when high fashion carefully refrained from loud or shocking colors. It was all good for a while, but we cannot be more thankful that Milan and New York are finally looking beyond the realms of tan brown, camel, grey and black-white.
It is your chance to live it up in neon green, bright orange, sunny yellows, robust red and peppy pinks. 2019 is going to be a colorful year for all accessory brands and bag-lovers in the country. Singapore will dress up in a rainbow of colors thanks to the name-brands making satchels, hobo bags, totes and huggers in vibrant hues.
Apart from the different styles and colors, textures will play a significant role in setting the 2019 trends apart from the previous years. We are seeing a lot of faux fur and fuzz on the international fashion scene. The hugely popular low-key utility wear and hippy modernist style of clothing calls for brightly colored geometric shaped multi-strap bags and boxy totes. With functionality being a big trend this year, it is only fair to expect a significantly high number of fashionistas to pair their low-ankle boots, summer jackets and crop trousers with edgy huggers cum clutch bags.