Why investing in luxury bags Singapore makes complete sense?
Posted on 22 May 2019
What is common between the paparazzi shots of Lady Gaga heading out of her hotel after the Met Gala, Hilary Duff going shopping, Emma Watson leaving a lifestyle boutique and Emma Stone enjoying her drink? Their outfits are very different, but they are all carrying signature handbags by celebrity design brands. They may be wearing sweaty tracksuits on their way back from the gym or holding a smoothie in one hand, but they will always have a stylish hobo bag, tote or redefined gym bag in their other hand!
There was a time when designer bags were the niche of celebrities only. You no longer have to be a celeb to own a luxury handbag. You too can sport a bedazzled look complete with a bejeweled clutch from a luxury designer brand for your friend's bachelorette party. People don't see handbags and purses as unnecessary expenses anymore. In fact, more and more women are investing in designer wear and luxury bags in 2019! That's right. We said "investing" and not spending. If you notice carefully, one out of every four women in Singapore carries designer handbags. They are no longer the niche of A-list celebs. The everyday bag-lover in Singapore has more than one designer and luxury handbag or purse in her collection.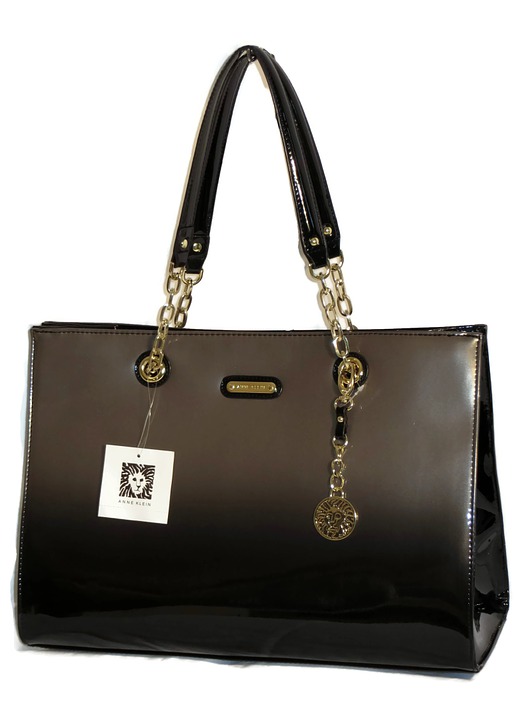 Why buy designer and luxury bags Singapore?
Here's why we believe you should invest in at least one reputed designer bag this year –
Fashion is at its crazy best
2019 high fashion is at its creative best since the designers have managed to make style, meet comfort almost effortlessly. In fact, the runway looks that caused an uproar amongst leading fashionistas at various fashion weeks this year, included elements of high functionality. This year's runway fashion has finally established that better does not have to be larger. Just because you have a gigantic tote at home, does not mean you don't need to stock up on other styles.
In fact, 2019 has established that simpler is better. The simplest leather totes, multi-strap satchels and hugger bags from reputed brands have caught the attention of millions of bag aficionados across Singapore. The discounted prices enable women to purchase multiple branded bags from official stores at a time. Designer bags are no longer the "prized possession" that you only use during your office get-togethers and wedding parties. Bags make carrying documents, electronics and makeup comfortable, and you should invest in durable designer bags that last long while also adding touch of pizzazz to your personality.
      2. You will spend a lifetime with them
Almost everyone who has used designer bags for a long time has told us the same thing – they have a long-term relationship with their bags. Luxury labels make notoriously durable handbags. Most people report using the same bag for over 4 – 5 years.
Even the "delicate" satchel bags and clutch bags outlive the cheaper totes and slings you are thinking of buying from street-side stores right now. Most importantly, designer bags give you the chance to repair every tear and snag over the years.
Have you ever used bags that fray along the edges of the straps? Have you ever had zippers fly off at the most inconvenient moment? These are all too common mishaps all bag users face irrespective of the level of care they provide for their bags. While you are most likely to throw away a $30 bag instead of taking it to a cobbler for repairs, you are more likely to take that extra step for a bag that costs $300. In a way, designer bags can make you more environmentally friendly than the cheaper Rexine and PU leather bags.
     3. Spend less to save more with better quality
Buying the best luxury bags Singapore has to offer and saving money? That sounds like an oxymoron, but that is the absolute truth. Let us give you a simple example – you may have bought ten odd bags in the last year between $25 and $50 depending upon their style, size, and materials. These bags typically last between one year and one-and-a-half years. You have bought these bags because they are cheaper. However, the low-quality vinyl and PU leather purses don't have the durability the designer bags have. Therefore, you might end up spending more money the next year on ten more bags that cost the same. In 10 years, you might end up paying $3000 on pocket-friendly but low-quality purses, but at the end of the decade, you will have little to show for your expenses.
On the other hand, the reputed designer bags can be maintained well quite easily for almost a decade, if not longer. You might end up spending $250 on your first designer handbag, but you won't have to replace it for another decade. Next, you might want a satchel bag or clutch, that will cost you lesser than a tote or hobo bag. So, you might end up spending another $150 for each. Now, you have paid around $600 for three differently styled bags, and you don't have to worry about spending any more for the next decade at all!
While we are still talking about durability, let us remind you that most luxury bag designs are quite classic. They do not go out of fashion, and you can carry these bags with almost all kinds of clothing that you prefer.
     4. Make money upon resale of luxury bags
What is the true essence of any investment? It is, of course, the return on investment. Now, you might be wondering why we are delving in finance while talking about fashion. So, give us a chance to explain how designer bags have gone on to become one of the finest forms of investment among women!
You may buy a luxury handbag from a reputed brand tomorrow. After using it for two years, you might want to sell it off since it is time to make space in your wardrobe for the new fall line. You can put it up for sale on Amazon or Reebonz or other authenticated second-hand bag selling websites exclusively for designer and luxury bags.
We know of people, who have bought luxury handbags for $199 and sold it off on eBay for $150. They can again use that $150 or add some money and invest in another high-fashion bag.
You can still find pre-loved handbags for sale on reputed sites since the value is in the name of the brand and the authentic design. Add to that the fact that most luxury bag owners treat their prized possessions with a lot of care so in most cases pre-loved bags are in great condition when they exchange hands. There is only a handful few investment types you can wear with pride and designer handbags is one of them!
     5. Premium customer service is always welcome
We have all had complaints about the latest TV or fridge we have bought, and their customer service has answered promptly. However, have you ever had problems with bags – maybe the stitch came off quicker than you expected or the faux leather frayed too quickly? If you have, then you know how pointless it is to complain about these issues to a local shopkeeper.
With design houses, the scenario is a little different. Customer service is their prime concern, so you can always expect excellent customer service for any issue you face with their material, finish or design. Some customers even receive full refunds or gift cards of equivalent value. They believe in customer retention. These brands have been around for decades, and they care about their brand impression in Singapore.
When you are paying more than a hundred dollars for a bag, you are not just paying for the material and the finish. You are also paying for the excellent customer service that the brand guarantees to every consumer. The brand representatives are always available online or via email. You will receive prompt replies no matter what time of the year.
The most exciting bit about designer handbags is that you don't always have to pay the full price for the authentic, first-hand stuff. Keep an eye on the brand site for sales and offers. You might even find coupons that get you a 50% rebate on their latest styles. It makes little sense to buy bags from large retail stores, both online and offline when you can buy genuine leather bags for a fraction of their price at designer (physical or online) stores. Now, you can check out an endless number of bags online without paying a single extra buck before you make your final choice. That is a privilege every millennial must utilize for making the right investment.
People are still skeptical about buying luxury bags and saving money. Visit Tocco Toscano to check out a mélange of designs, colors, and styles to suit your daily needs. The quality guarantees durability, and that ensures massive savings for years to come. Invest in luxury handbags in 2019 and your bag might become your most reliable friend in the future. You can find an array of options for work or travel without having to worry about the zippers snapping or the leather fraying around the stitches.