Bags are have been around for as long as society can remember and are one of the most common accessories for both men and women.
Bags, aside from practicality which they were first created for, are now fashion statements and designed to the highest quality standards.
Bags
Bags have been noted throughout history as far back as ancient Egypt. Hieroglyphics depict men carrying bags tied around their waist which is similar to a modern-day bum bag.
Peasants and farmers in early civilizations were known to carry seeds, and grains in small bags and African priests have been known to carry beaded bags as a sign of luxury and power.
The 14th century saw the introduction of drawstring bags that were used to carry valuables and money on one's person.
Using a string around the waist, the bags were fitted and were used by both men and women – the women's were decorated with small ornaments.

The 15th century introduced small pouch-like bags which were embroidered with love stories.  Purses then became common wedding gifts from grooms to their brides. Bags were also used to carry game and bird seed for hunts.

The 16th century saw the introduction of large skirts and petticoats; women hid pouches or bags in the many layers while men hid theirs inside their clothing.
In the 17th century, girls were encouraged to sew for them to be considered for marriage; which then created a trend for small embroidered handbags that were used to give gifts inside.

In the 18th, the introduction of slim fitting clothing was welcomed as century full skirts moved away from the fashion scene. The change meant no room for pockets or hidden pouches, and the handbag became widely popular once again.

The 19th century saw the creation of the train, and this increased the need for handheld luggage – where the term handbag was born. Interestingly, many modern bags still use the same basic design.
Handbags became a fashion statement after the end of World War II. They were carried under the arm for both practicality and style; and were made in more daring and bold styles.

Now handbags have become a fashion accessory that is essential for both men and women. Whether you're a country lover, a city worker or even a college student – bags are an indispensable part of everyday life.
Types of Bag Material
You should give importance to bag materials when choosing your most preferred one regardless of whether you are a bag maker or a user.
Its value to you is determined by each material which serves a specific purpose. Check out the list below to get a better idea on the most popular types of bag material.
Leather
Leather is commonly used for luxury bags and other designer labels. It is because it can easily be cut, shaped, and designed in many ways. Furthermore, its durability has been tested by time.

In many social events, the beauty that leather provides is always evident. There is no question that it is one of the most favorite materials by many fashion aficionados.

The price is the only concern about this material. It is costly, especially if it comes from exotic animals. Even ordinary leather is not cheap at all. It is because of the process of making it is laborious.
Fabric
This type of material also has several classes. Cotton is the most popular one. People choose cotton bags because they can be folded when not in use.

Some fabric bags, although they are not designed for fashion purposes, are so beautifully designed that you will not notice them as made of cheaper materials.

Moreover, fabric bags are easy to make. They can be made for everyday uses or special occasions. There is no need for sophisticated equipment or a complicated process to make one.

The convenience of cleaning it is what makes fabric bags popular. The way you wash your clothes can be applied when cleaning the bag.
Vinyl
You would probably confuse vinyl bags with leather bags in Singapore if you suddenly glance its way. But if you take a closer look, you will notice they are made of some rubberized plastic.

Vinyl bags are ubiquitous. When you walk on the street, you will come across many people carrying bags made of vinyl. A lot of them can be seen in supermarkets. In other words, among the rest, they are one of the most commercialized bags.

The reason why there are a lot of people who have vinyl bags is that they are waterproof. Moreover, they can look very similar to leather bags which are expensive.
Rubber
Some luxury handbags for women are also commonly made from rubber. It is not because the rubber is expensive. Rubber can be found almost anywhere.

However, it is a bit difficult to make bags using rubber. Also, not all types of rubber can be used for bags. Therefore, what makes rubber bags the choice of many companies that produce designer labels is the quality of rubber and the perfection that is applied in using it.
Polypropylene
Polypropylene bags are commonly used as eco bags. They are reusable and handy. Furthermore, so you can use them for your next shopping, you can easily wash and fold the bag.
These bags are more recommended than paper bags as an alternative to plastic bags, which are now being banned in many cities and other countries.
Cleaning Your Leather Bag
The general principle is simple. First, you need to remove dirt build-up by wiping down with a cleaner which was made specifically for the leather you own.
Always ask the boutique assistant for care tips and recommended products for most labels have their in-house leather care range, or they will endorse a particular brand.
You need to remember the hardware for some bags has precious metal-plated chains or buckles. You can ask the boutique assistant for care recommendations.
Using a soft dry cloth, give your bag a quick sweep every other day. Cleaning your leather bag won't take more than a few minutes, but it will help you go miles towards preserving the appearance of your leather.

Best Leather Bags Singapore of 2019
Aimee Leather Tote Bag
The bag is a gorgeous classic silhouette which was crafted in genuine soft pebble grain cowhide. This roomy Tote bag is available in 7 colors to pair with almost any work or casual outfit.
The Aimee Leather Tote bag is a fashionable carry that keeps your essentials secure. It is packaged with intricate detail that screams elegance and simplicity.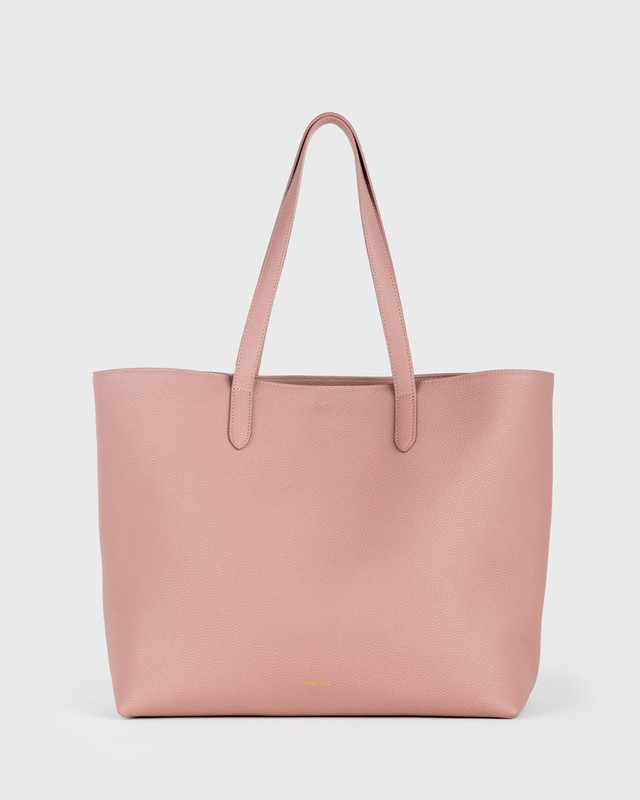 Features and Design
Stock code: TSK516TO0001-0008/LS
Colour: Black
Material: Cowhide
Hardware: Gold
Open top with clip closure
Dual flat handles
1 Zip pocket
2 Slip pockets
2 Tabs with snap closure
1 D-ring
L36 H32 W15 cm
Good For
Women who love the classics.
Women who love to stay organized.
Julia Cadre Top Handle
This deceptively roomy yet functional top handle features 2 SIM/SD card holders and 2 Mobile phone / portable charger pockets with cord organizer and detachable key ring. 

We provide you with an additional long strap to give you the option of crossbody carry. Perfect for work settings.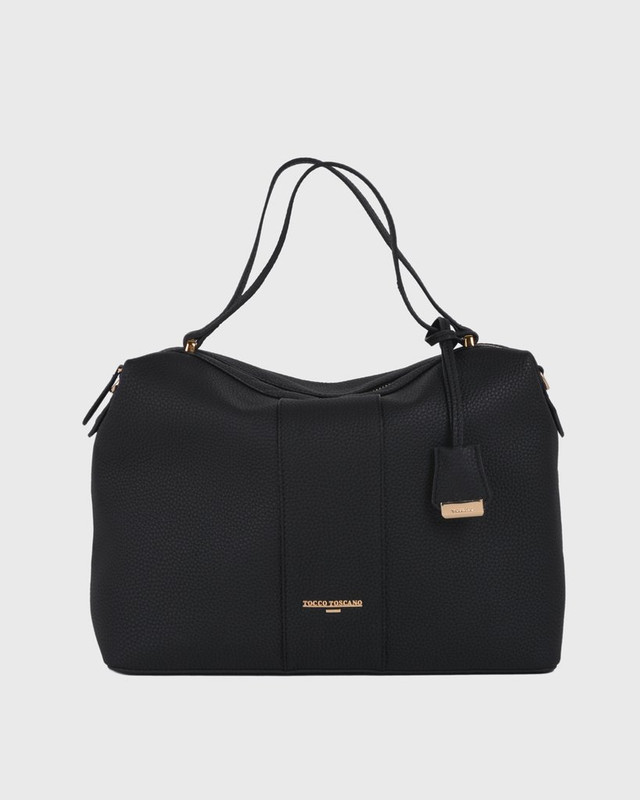 Features and Design
Stock code: TSK502DT0002-0054/LS
Colour: Dark pink
Material: Cowhide
Hardware: Gold
Top zip closure
Dual flat handles
Back zip pocket
1 Top zip compartment
1 Zip compartment
2 Mobile phone / portable charger pockets with cord organizer and detachable key ring
1 Transparent card slot
2 SIM/SD card holders
Leather bag charm
Adjustable/detachable flat long leather
L32 H22 W12 cm
Good For
Women who love being organized.
Hepburn Bold Chain Satchel
Inspired by the iconic persona of Audrey Hepburn, the Hepburn collection features a beautiful frame for a graceful appearance, marked by a fashion-forward accent.
The bag's edgy look is due to its luxurious quilted leather body which comes with an avant-garde walnut crystal acrylic chain. This little number is our take on the current trend of shrinking bags that are taking the runways by storm.
It is the perfect evening bag to make you stand out. You can savor the rich texture of quilted leather while kicking up the style quotient with a matching tassel.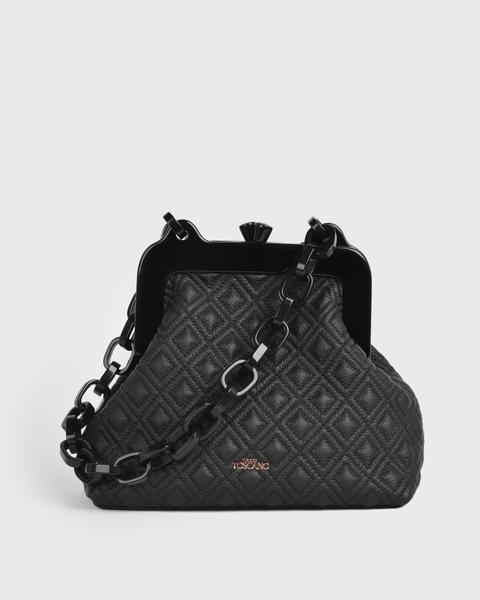 Features and Design
Stock code: TTK518FT0004-0608/SS
Colour: Brown / Black
Material: Quilted textured cowhide
Hardware: Walnut crystal acrylic
Top hidden magnetic snap closure
Single acrylic chain strap
1 Zip pocket
1 Card compartment
L22 H21 W10 cm
Good For
Women who love the classics with a twist.
Women who want to embrace the old world charm with a brand new look.
Fiesole Top Zip Clutch Small
This minimalist and elegant clutch is crafted from soft, lightweight Nappa cowhide that offers multiple compartments for easy organization. Perfect for casual or work settings.
Features and Design
Stock code: TGK166MF0021-0008/XS
Colour: Black
Material: Nappa cowhide
Hardware: Silver
Top zip closure with wristlet strap
Front slip handle
Back zip pocket
1 Top zip compartment
2 Slip pockets
10 Card slots
L24 H16 W0.5 cm
Good For
Effortlessly elegant women.
Lunar Feed Bag
The Lunar Feed Bag is as evergreen as its celestial name connotes. Carry light by collapsing the internal side pockets when you do not need a water bottle or an umbrella.

On longer days or your travels, this bag will see you through with these collapsible side compartments and a concealed compartment in the base to nestle your passport or your most intimate items.

A timeless showpiece indeed. Perfect for everyday carry on any occasion.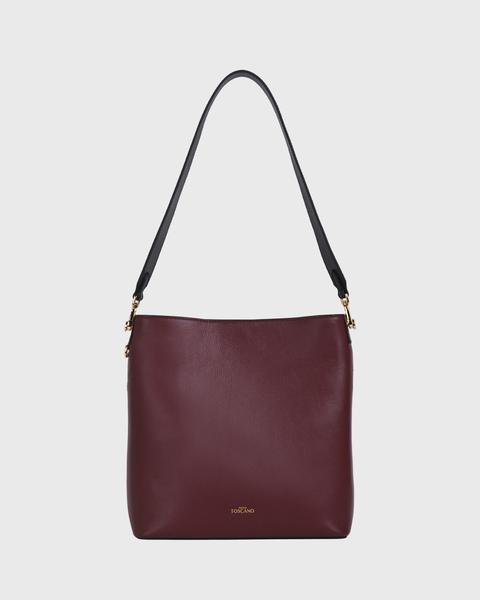 Features and Design
Stock code: TTK514HB0012-0033/LS
Colour: Navy
Material: Cowhide
Hardware: Gold
Hidden magnetic snap closure
Single detachable flat strap
Back zip pocket
2 Zip pockets
1 Slip pocket
1 Tab organizer
1 D-ring
1 Bottle compartment
1 Umbrella compartment
L28 H30 W12 cm
Good For
Women who appreciate that less is more.
Takeaway
Utilized by men and women alike, bags and purses were practical everyday items which essentially made life more comfortable.
At the most basic level, a bag carries significant personal effects that need to be mobile. Ultimately, it is a vital tool which helps in everyday life.
Bags have participated in the "Supply/Demand" evolution; they reflect not only a necessity but also personal style.